Care & Nursing
We are a leading provider of quality homecare in Surrey, Hampshire & Berkshire, committed to helping people live in their own homes as independently, and for as long, as possible. Our clients are people who because of increasing age, illness or disability, find it difficult to cope with their own personal care and domestic needs.
Choosing the right people to provide the support you need, whether it's for you or a close relative, can be daunting. You need to know whoever you choose is focussed on what's best for you and your needs. If you're choosing on behalf of an elderly parent, or want help for your child, you need to be confident they'll be safe and cared for by people you trust.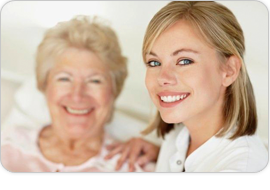 Why choose Request?
Our clients tell us they appreciate how we respect and support the way they want to live their lives. Treating people with dignity and respect; recognising they have choices and the right to make their own decisions, comes naturally to our team. It's intrinsic to everything we do and how we do it.
We're here to support the whole family too, because when someone is struggling, either through frailty, illness or disability, it also affects those close to them. We build long lasting relationships with our clients and their families based on high quality care and mutual trust.
Please take a look around our website to find out more about our services, our high standards of care, and how we can help you.
We're based in Southampton and Aldershot, providing services to individual clients and healthcare professionals.
Call us now
01252 320007
"Request always respond quickly and professionally."
CQC Overall Rating
Request Nursing Overall Rating REQUIRES IMPROVEMENT
24 December 2019
Download report